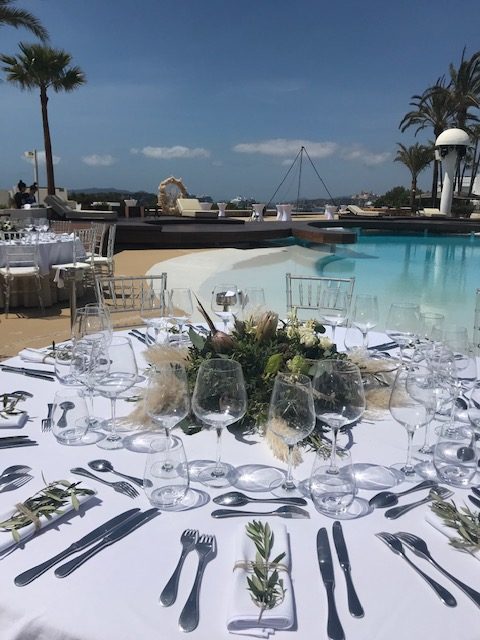 Cardamom Events Ibiza were delighted to be brought on-board, quite literally, to assist the brilliant Havas Events France on the 40 year celebrations of Mcdonalds France.
As island experts when it comes to corporate events, we knew we were confident that they would be over-the-moon with our inputs!
The fiesta begun at the world-famous Destino, the luxury hotel which is part of the iconic Ibiza Pacha Group. We were drafted in to design and create the floral arrangements for which we used one of our favourite suppliers El Ramo De Flores Ibiza.
Dinner and entertainment poolside under the Ibiza skies continued well into the night.
The next day, the party moved onto a grand cruise liner. Our florists had to fly to Mallorca to source the flowers, then travel with the ship to Ibiza and set up in the way!
All in all, we think the McDonalds team had the time of their lives!