Behind The Scenes at an Atzaro Food Tasting
So much goes on behind the scenes of Ibiza wedding planning. One of the most important aspects of a wedding is the food, of course.
One of the Cardamom family's nieces is getting married soon and we are planning the upcoming wedding ceremonies over several days with the main wedding at Atzaro.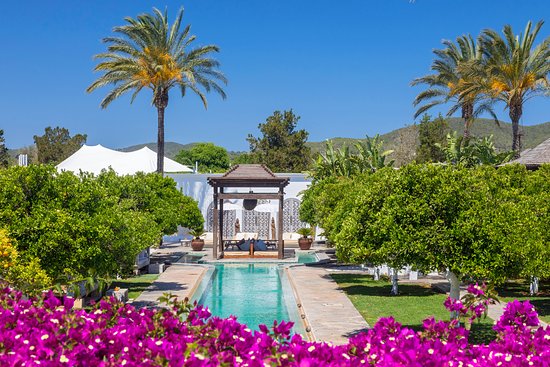 The first step was the important tasting. Cardamom and Atzaro have always had a special partnership over many years but this time Chef Lucia hit the ball out of the park.
The tastiest Mediterranean/Indian delights from Canapés to dessert the family were blown away and so were we! Especially since Lucia has never been to India but researched the recipes extensively and put her personal touches to it all with the help of fresh farm vegetables from Atzaro itself.
Such amazing food and service from Rafa also.
Always a pleasure to work with Atzaro 😍 (Images below)
Vegetarian
Canapés 
Tandoori tofu skewer

 
Aloo tiki with spiced tomato sauce

 
Chili paneer

 
Chili Mogo with coriander and garlic sauce
Veggie samosas

 
Mini veggie burger

 & Mangi Chutney
Falafells
Boletus mushroom Croquettes with paprika all i oli

 
Patatas bravas &

eggless spicy sauce
Veg Quesidilla
VEGETARIAN DINNER
Course 1:
HUMUS PLATE WITH SPRING VEGETABLES
Vietnamese Rice paper summer salad rolls with noodles and Nuoc cham dressing
Roasted pumpkin carpaccio with hummus, stracciatella, pomegranate, radish and cashew nuts

 
Course 2:
Grilled haloumi with babaganoush, honey, za'atar and mint
Green risotto, grilled asparagus, straciatella and pink pepper
Vegetarian green curry with vegetables and cashew nuts and coconut rice
Dessert Course: EGG FREE
Pina Colada with no alcohol
Late night Bites – Cake & Coffee & Tea Station
BAR SERVICES –
Mocktails
Elderflower fizz in jugs with pretty garnishes
Strawberry Mojito without alcohol