Los Fermentistas – committed to making live cultured fermented food and drinks!
Los Fermentistas are Cardamom's new neighbours! Recently homed in our office's kitchens, Los Fermentistas are a husband and wife partnership who were looking to regain control of their health and happiness.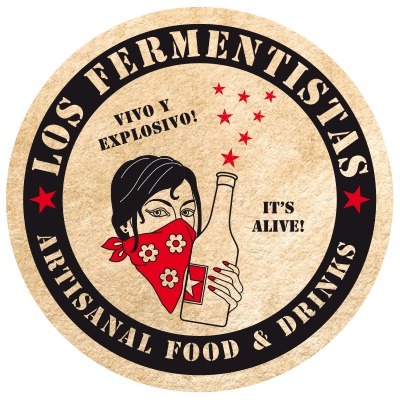 Jakob and Rebeca Hronek began their fermentation journey in 2012 after noticing their physical reaction to 'live' sauerkraut. They have since been committed to the revival of this old technique, how it can be utilised in the modern world, ways to make it more accessible, if not trendy in an age where there has been a huge reliance on antibiotics, and where bacteria are demonised rather than understood and honored for their roles.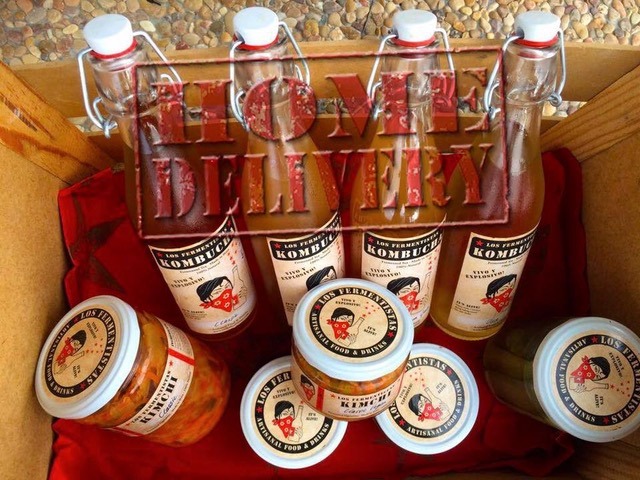 Bex – The first time I tried a live fermented product was Sauerkraut, on a camping trip with friends in Germany, I felt an instant bodily reaction, like this was something my body had been waiting for, it was amazing!
Curiosity piqued, I dove in and got my first ever scoby for Kombucha and began to make a very basic version of Kimchi.
I hadn't realised just how much impact ferments would have on my health, my digestive system began to function properly and the acne I had become accustomed to cleared up.
Jakob being an avid chef and a scientist by nature took things to the next level and the experiments diversified, we began to make more varieties of kimchi, and sauerkraut and Jun were added to the repertoire.
Through much trial and error, orange walls and purple splashed ceilings we began to perfect our recipes. Jars of pickles filled the shelves, pots of Sauerkraut and Kimchi bubbled, and bottles of Kombucha and Jun fizzed.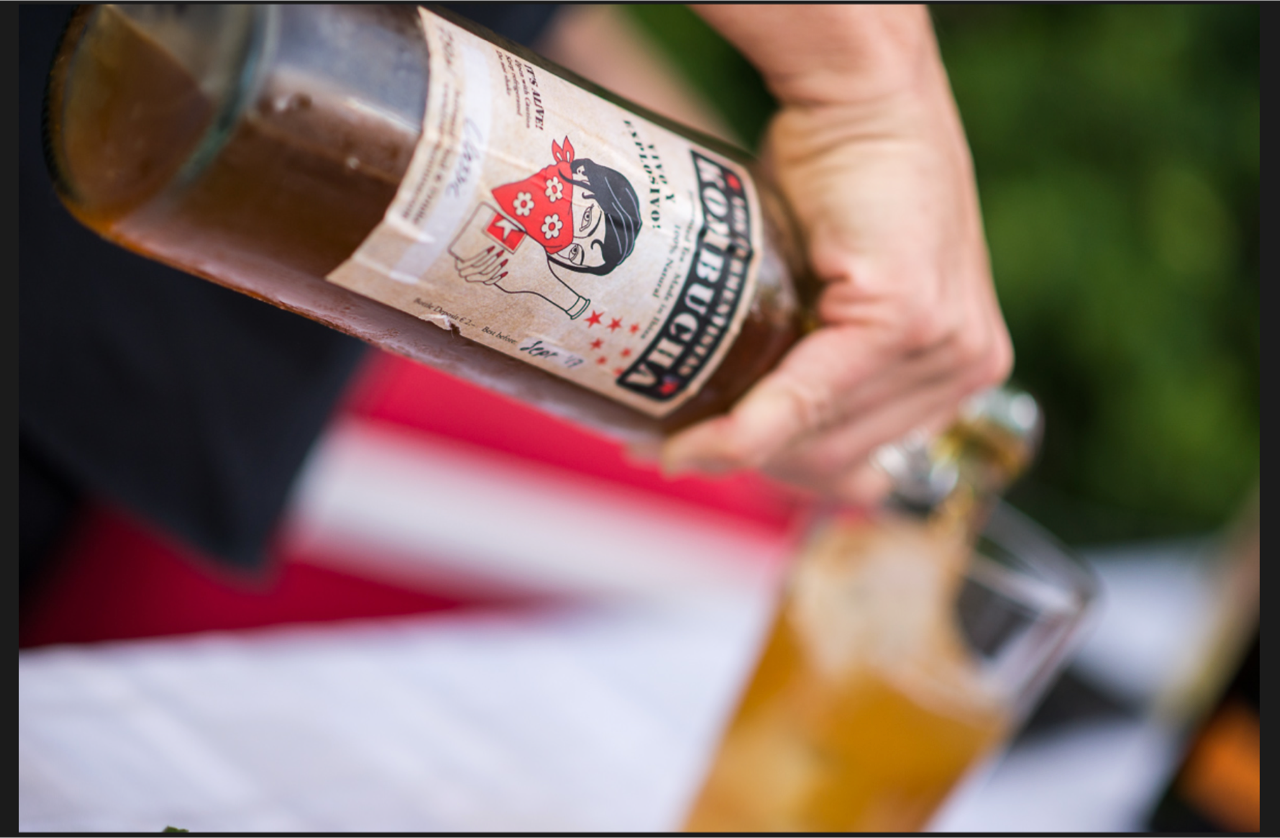 What is it we do exactly?
We are micro microbe farmers and avid fermentation revivalists.
We make a range of products, in the Cardamom kitchens, which we sell every Saturday at Ibiza's only local farmers markets, offering free degustations and information about the benefits of fermented products, the chance to try before you buy!
On our standard menu you'll find:
– Classic Sauerkraut, our very own Superkraut ( made with Hijiki and Wakame seaweed, turmeric and kale, pretty super huh?!)
– A range of Kimchi's; Classic, Butternut squash, daikon and vegan.
– Our drinks are Kombucha (black tea with rose) and Jun (gunpowder jasmine green tea fermented with honey).
The foods are probiotic and the drinks prebiotic, all teeming with beneficial bacterias to help balance your gut. This is our standard, but we often have visiting jars from our experimental kitchen.
We love doing pop up dinners 'Love Your Guts' often in collaboration with chefs whose food we love, where ferments and their culinary uses are shown in all their glory,
We offer a 'Fermentale' bar, where ferments and live vinegar shrubs are combined to make delicious virgin and non-virgin cocktails.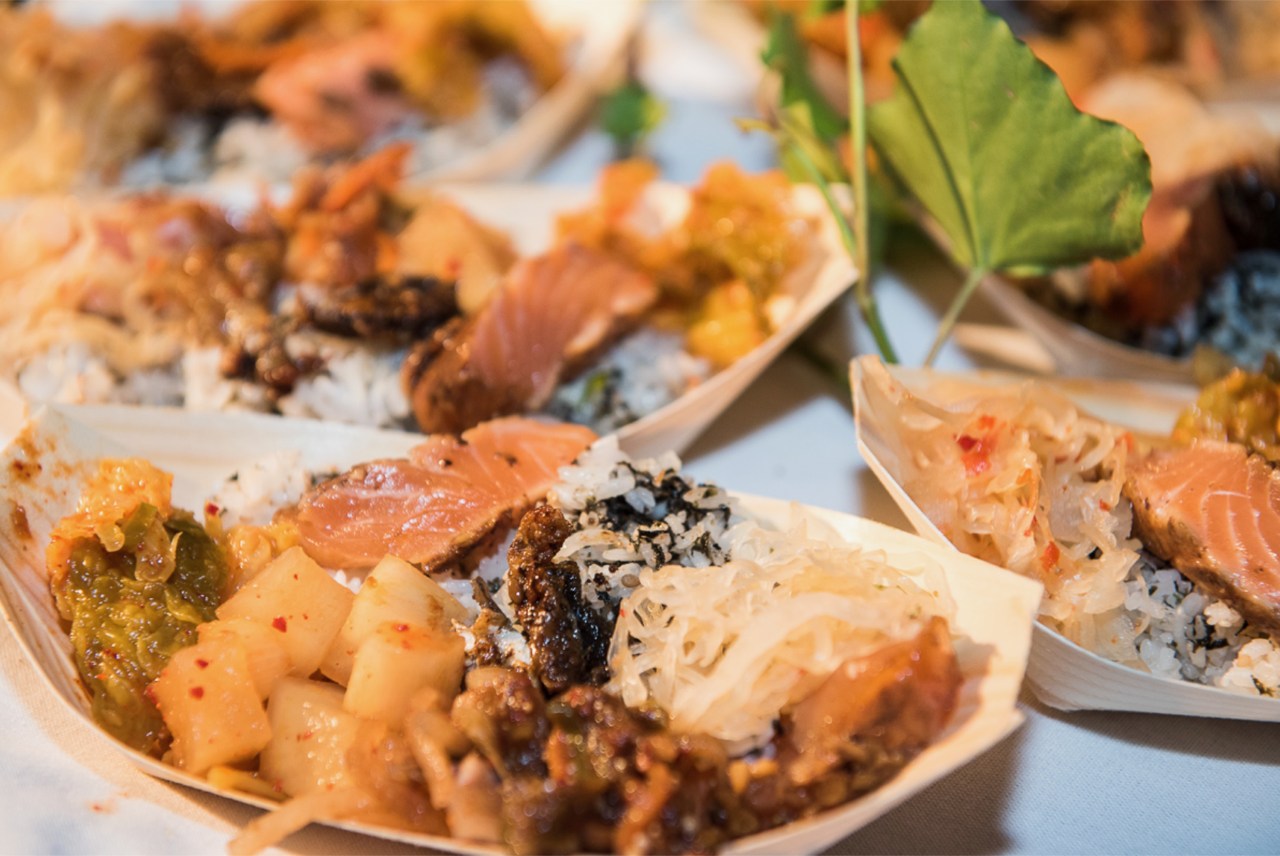 Where can you find us?
Our products can currently be found in Savia in Ibiza Town and Polen in Santa Eularia, and other shops throughout the island.
Every Saturday with good weather you'll find us just opposite Can Tixedo Art cafe at the Mercat de Forada, it's the best place to get your seasonal, affordable organic veggies!
We work frequently in collaboration with other chefs like James Canvin Knight (gastro pub chef) and Boris Buono, and are happy to receive frequent invites to educate about fermentation and present our products.
We have a few other interesting projects and events in the pipeline, for those you'll need to tune into our Facebook page for updates.