We spoke to Craig, Director and Co-founder of Cardamom Events, about how last year was for Ibiza luxury events and weddings, and what the future holds for the event industry on the island.
The Ibiza wedding and event industry continues to grow year upon year. The island offers so many unique and spectacular venues and experiences, so it makes sense that clients from far and wide want to celebrate special occasions in this Balearic paradise.
But what does that look like behind the scenes? How does an independent event company keep up with the changes and developments that they are constantly faced with?
We spoke to the man in the know, the guy who is at the forefront of every single Cardamom interaction
CEO Craig Colligan
How was the season of 2022 for you and the company?
2022 was a very intense year of multiple events, as well as most of the postponed events from previous Covid years, so incredibly busy and we went from "zero to full on" in no time at all!
Ibiza was back in "full swing" and Cardamom was back in the driving seat of private birthday events, corporate events and of course big weddings!
Our sister company, Cardamom Event Hire Ibiza, also experienced a record year, enabling us to service large corporate events from dressing entire hotels to providing bohemian lounges to industry fairs for the health and retreat industry. All 

creative and successful events which were enjoyable for the team also.
All in all a great year and return to happier times!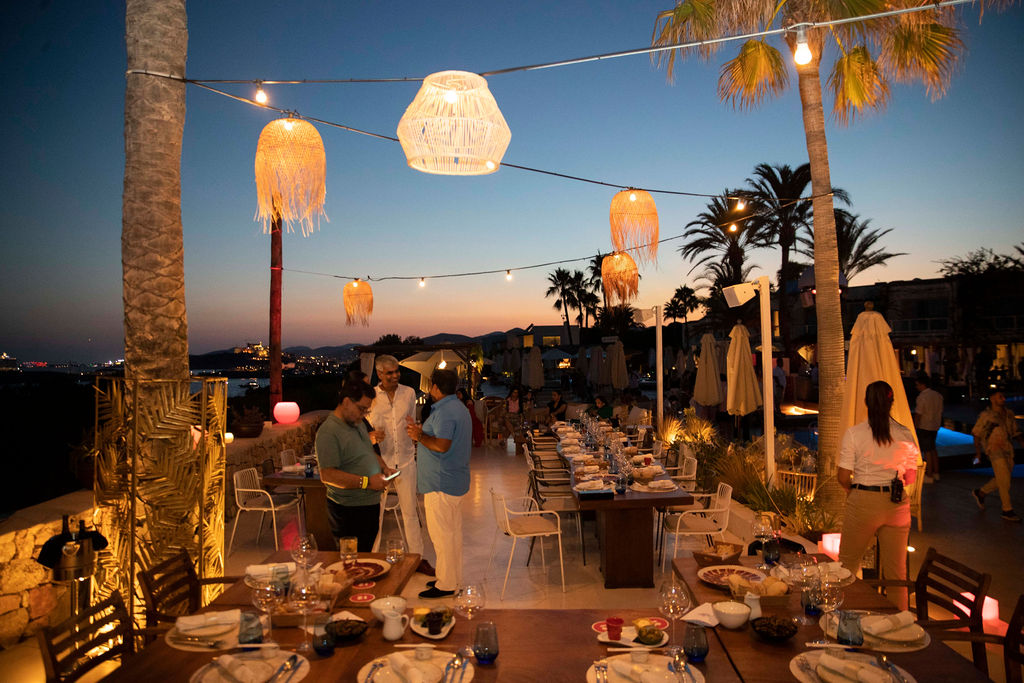 Please share your highlights
With regards to private events, we organised multi day celebrations for Irish and Indian clients in some of Ibiza's best event venues, hotels and restaurants such as 6 Senses, Lio, Destino, Chiringuito Blue, Cotton Beach & Roto, as well as excursions to Formentera with a fantastic range of speed boats and sailing ships.
Then, the many wedding clients came from far and wide creating colourful weddings from Saudi Arabia, Ireland, South Africa, UK, Russia, Switzerland & Dubai with such wide ranging cultures keeping us on our wedding planning toes.
How do you feel that Cardamom has developed and adapted to the many changes over the years?
Over the 20 years that Cardamom has been running, we have adapted to the ever changing playing field of Ibiza. From the early days, our foundation was always heavily immersed in food and beverages and event catering which was where my initial passion lay as a chef.
Then, as Ibiza opened up to the world, these clients needed so much more help with their event management, so Cardamom Events was born and as the level and detail of events grew, so did Cardamom, in order to reach the increasing requirements of the international clients. 
Now events are multiple days, multiple venues and expectations are higher than ever and we love the challenge of bigger and better celebrations.
What are your focuses for 2023?
Besides the exciting weddings we have, we will continue to promote our equipment hire company and provide more gorgeous event furniture to our private and corporate clients.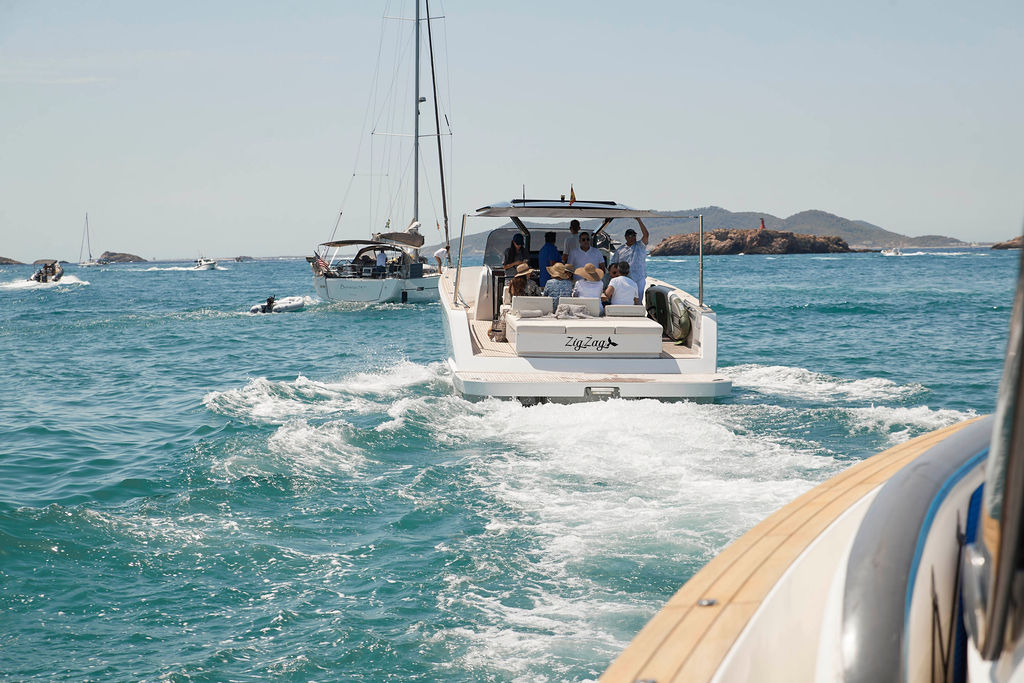 What are you looking forward to the most for the future?
On a professional level, I look forward to streamlining our businesses to work more efficiently for both us and the clients, leaving us with more time for health, family and happiness. The Golden Goals!