Madrid Fintech 6 Day Corporate Event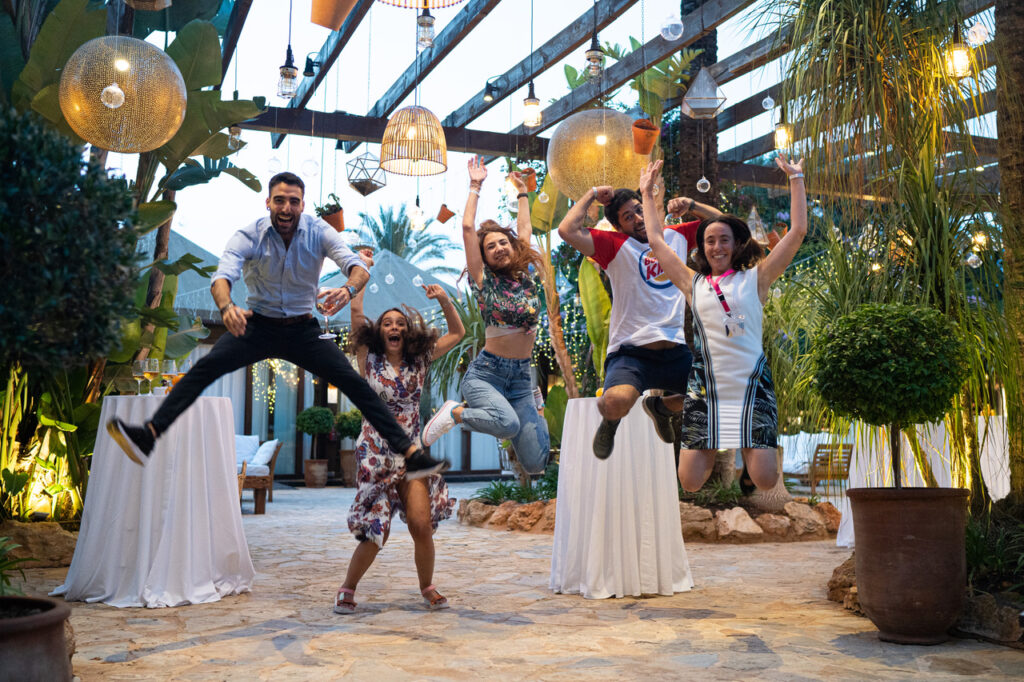 Cardamom prides itself on the ability to provide an incredibly seamless and stress-free service when it comes to corporate events.
For this particular 6 day extravaganza, the client was a young financial Tech company from Madrid wanting to reconnect their 140 employees after Covid as many employees had been working from home or had joined the company and never met their teammates. Cardamom help to organise a trip to Ibiza to reconnect the team and incentivise them for the future.
Cardamom took care of the intensive arrivals and departures over 6 days from around the world, as well as the activities and social sessions of the retreat:
Beach Olympics – a hilarious team building competition on the beach of Playa den Bossa with prizes for the winning team
Dinner and entertainment at Tanit Beach Club
Atzaro celebratory gala dinner and party
Catamaran trip to Formentera with Spanish lunch at Chez Gerdi Restaurant
Finishing off with the "Unexpected Dinner" at Ushuaia to close the holiday
Photos by Ibiza Star Films Justin Köbel