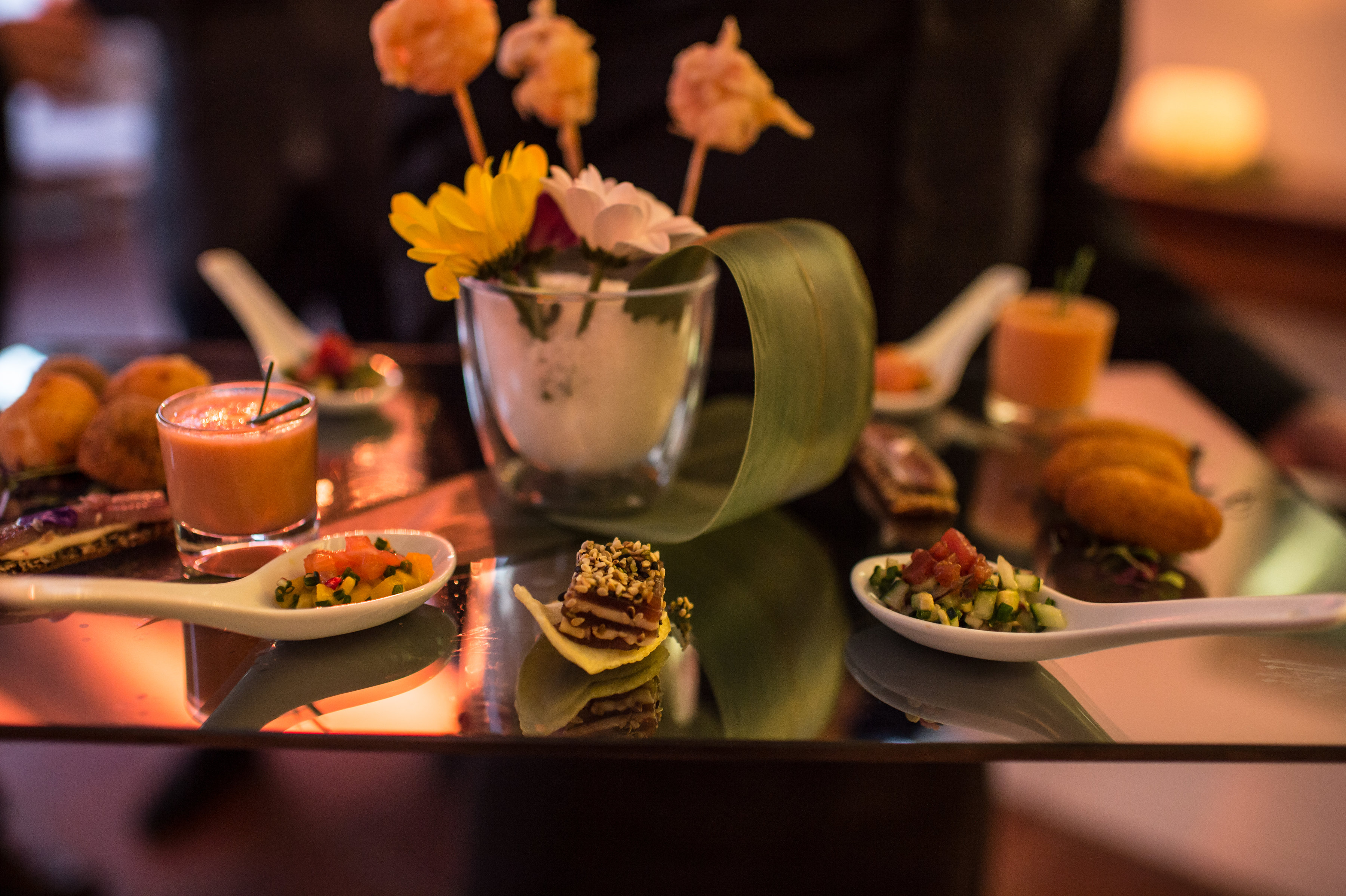 Ibiza Wedding Food Inspiration!
Food glorious food! Such an important part of every wedding, including those in Ibiza.
So how does one go about choosing the kind of cuisine to serve to guests? And should there be canapés? A sit down dinner or a BBQ? So confusing!
Well Cardamom Events Ibiza are here to help…
Some things to consider:
NUMBERS
How many people are attending the dinner? Will it be better to cater for them casually or formally? Intimate sit down, or bohemian BBQ? What would suit your wedding style for that amount of guests?
LOCATION
The wedding venue is a good place to start. Do you want to dine alfresco? Is it at a villa where you can set up tables around the pool? What is going to make the dinner most impactful both visually and for creating everlasting memories?
CUISINE
Local food? Something upmarket? Casual dining? This could dictate the kind of food that you serve. For example, if you wanted to go fully Ibicenco, a paella can provide a great piece for theatre and conversation and can be served to the table. Alternatively, a gourmet three course dinner served by waiters is also spectacular.
Finally, you have got to remember that the day is about celebrating you, and no matter what you serve up, it's not worth getting overly stressed about. That's what we are here for!
Cardamom Events Ibiza have almost two decades of experience and have a solid network of the best caterers on the island, so leave the details to us, and you can concentrate on enjoying your day!