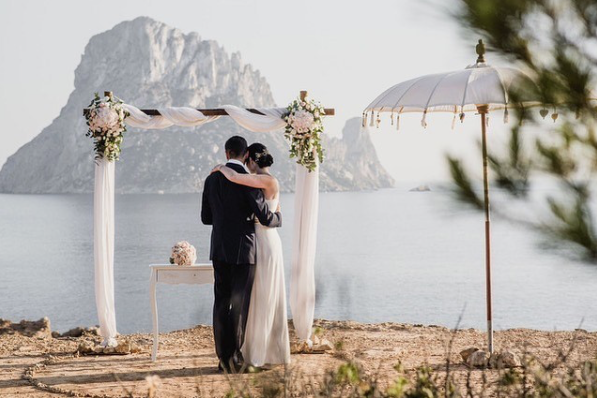 Here at Cardamom Events, we see many wedding trends come and go.
One of the current wedding must-haves that is being asked for a lot is the floral arch – and we can see why!
Most Ibiza weddings are wonderfully al fresco which means that you don't have the usual decor options that you would have if you were indoors.
This allows us to get mega-creative and, of course, makes us come up with unique ways to compliment the already striking vistas and landscapes of the White isle.
This is where the floral arch comes in!
Floral arches are free-standing so can be placed anywhere, creating a perfect frame for bride and groom. Flowers and colours can be matched to themes so they can be as understated or as bold and bright as you so wish!
We always work with the best suppliers and partners on the island, so we can guarantee you the highest quality of finish.
So when you're planning your wedding, why not talk to us about a floral arch! We can discuss all the options with you to ensure that everything is just perfect.
Floral Arches! They're here to stay…