Party All Night Knowing We Have The Cure!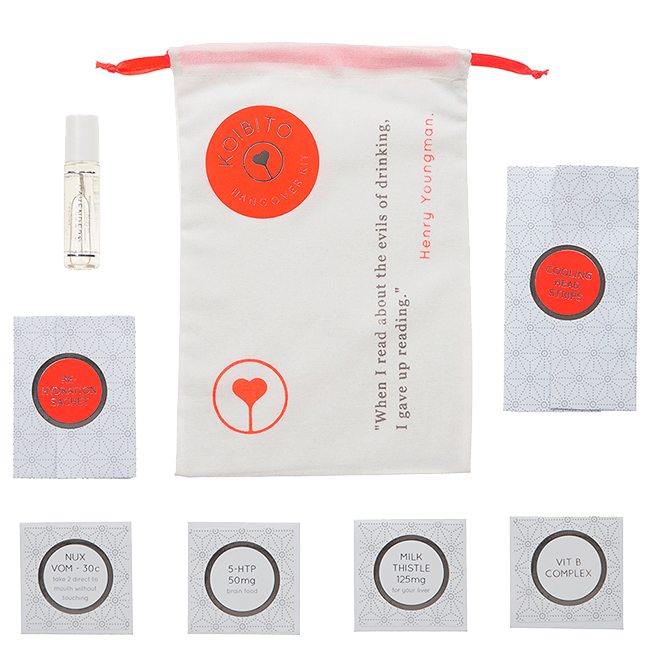 So you've just completed a 3 day wedding party and the pain is real. You need assistance to fight through the haze and return to normality!
Well, here at Cardamom Events Ibiza, we have a solution to your problem…
The Koibito Love Hangover Survival Kit is a gorgeously presented essential, perfectly packaged to soothe those poorly heads!
Each element of the survival kit has been hand selected by Koibito Love for its healing properties and re-hydration characteristics. This box has been through a stringent testing period (that's a lot of hangovers). Each item targets a different element of your hangover, whilst working in unison to provide a complete solution.
The survival kit contains everything you'll ever need to tackle the morning after. Rehydrate with electrolyte salts and soothe that banging head with a cooling strip. A lavender essential oil roll-on will balance and bring peace (pop straight onto your pulse points) with anti-vom Nux-Vom tablet, Vit B complex for an energy boost, milk thistle to help your liver get back on track and 5HTP to bring you back to a happy place. You'll be right as rain in no time… Bloody Mary anyone?
Just speak to us about providing these for your guests and we can make it happen and help those hangovers disappear…