Four Days of Wild Partying for a VIP Birthday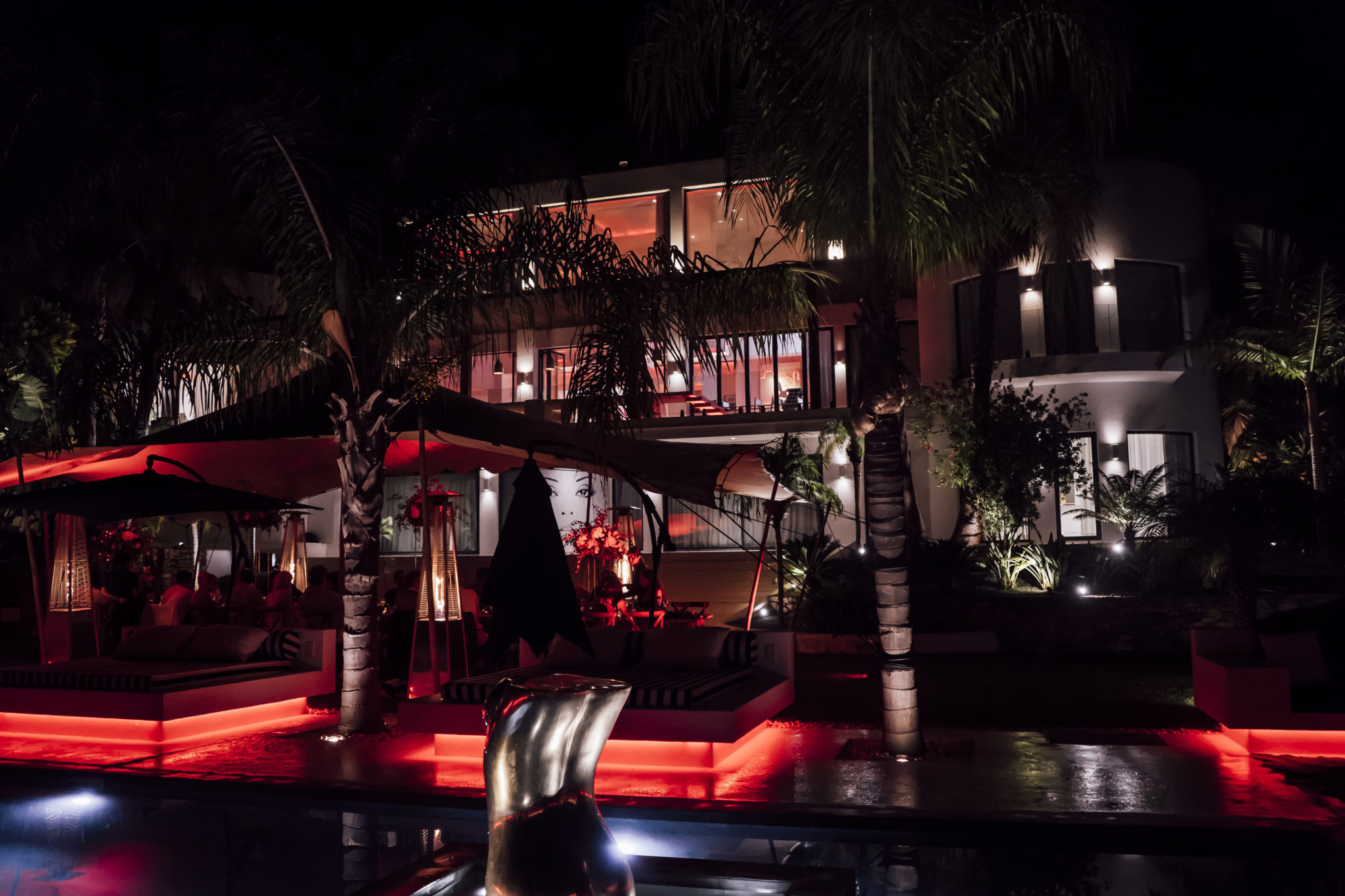 Here at Cardamom Events Ibiza, we just love it when people come to us with crazy ideas for parties which we can help bring to life.
One such recent occasion was the birthday party of someone quite regal from the Middle East (that's all we can say!)
His plan was to throw a Wild Things Party at Can Tigre – get the connection?
Of course, we were more than happy to oblige.
The event spanned a total of 4 days.
On Day 1, airport transfers for all VIP International guests were arranged. Cardamom also organised all the logistics & security throughout the celebrations.
The guests were then taken to their accommodation at luxury villas surrounding the main party house.
At each villa we had placed bespoke Welcome Bags for the guests inside which were details of the surprise itinerary, hangover kits and various treats fit for a prince!
Every day for the duration of the celebrations, we laid on a sumptuous breakfast at each of the villas.
On Day 2, we hosted a stunning welcome dinner at Sunset Ashram in Cala Conte with the sea and sunset as a backdrop.
Back at the villas, beauty services, as well as vitamin drips, were provided for tired guests which added a nice little extra touch.
The next day, the group took off on a fleet of motor boats for some good old fashioned sea fun followed by a Mediterranean feast at Es Moli de Sal in Formentera. They were then whisked back to the client's villa for the main  birthday party event – a fittingly wild themed dinner by the pool and dancing into the night.
On the final day, we threw a hangover paella pool party to continue the celebrations before guests were individually transferred to the airport for return flights.
An elegant celebration oozing style, with just the right amount of Ibiza hedonism thrown in for good measure!
Event Management & Guest Concierge – Cardamom Events Ibiza
Catering – The Chef Ibiza
Cake – Cup Cake Collection Ibiza
Photography – Cristina Santos Fotografia
Flowers – Flowers IBIZA
Villa – Can Tigre
Graphics – InMedia Design