Life In Lockdown – What Has It Been Like For Cardamom Events in Ibiza?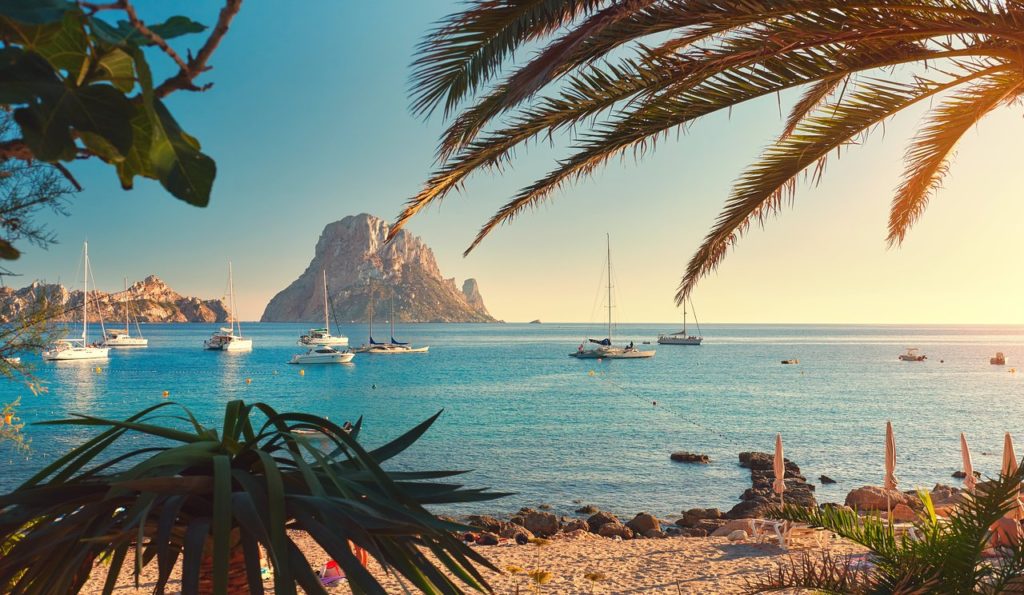 As life in Ibiza came to a sudden halt in march due to COVID19, the island community and its unique cluster of independent businesses were left in turmoil.
What was going to happen to the summer season and all their plans?
Almost immediately for Cardamom Events, the phone started ringing and emails began to fill the inboxes. 2020 was meant to be their biggest year of events to date, with plans for multiple corporate shows, weddings, birthdays – the list goes on!
But with the island on lockdown, most clients, unsurprisingly, wished to cancel or postpone their events.
Craig Colligan, Founder and Director of Cardamom Events Ibiza, had a big job on his hands. Pacifying clients and dejected couples became his daily routine, and following hours of phone calls to clients, suppliers and venues, all events were successfully rescheduled, leaving valued customers breathing collective sighs of relief. A calm nature and personal touch is Craig's trademark and something Cardamom is well-known for. And never had it been needed more…
But what was it like at the coalface? What was life like working in the Ibiza hills with a wife and 2 kids of 15 and 5 confined to the house? We asked him about his experience…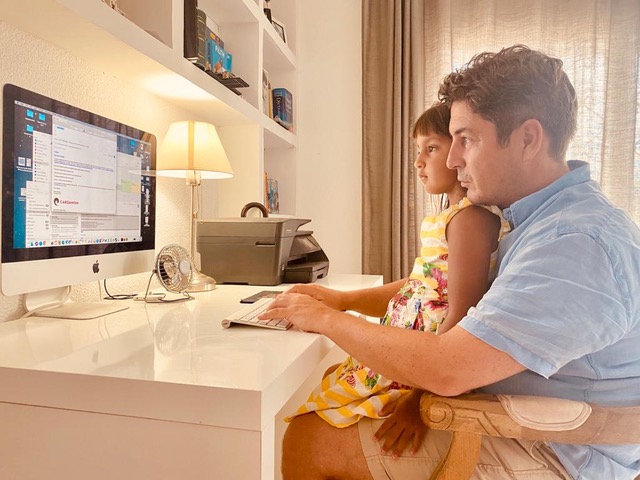 What has lockdown in Ibiza been like for you and your family?
To be honest, it was the first time in years that we all have spent so much time together and I really enjoyed not being in the office everyday and the weather was getting close to summer levels and all was good. Then after 3 months of working from home with "Peppa Pig" and "My Little Pony" on loop, having to come up with new and exciting family menus and with my wife starting to complain that my breathing was too loud, I knew it was time to go back to work!
What has it been like for the business?
At first it was a period of panic as the clients emails and calls poured in with queries of the future. Then after calming their fears by deciding to help them all get through the chaos of changing dates, weighing up the pros and cons of postponements whist continuing to try and forward their planning, all free of charge with no extra expenses for the past 4 months, things are starting to calm down and get back to a kind of normality with clients happy and new events finally starting to come through for the future.
What does a normal day look like for you now in July?
Put it this way, I will get a tan for the first time in a decade! We are still working but at a slower rate with windows for swimming, Formentera and Joe Wickes 

workouts.
What did it used to look like?
We would normally be recovering from 2 months of back-to-back weddings before going into big birthday season and the occasional corporate events in July & August
What do you miss the most?
Not seeing my accountant and bank manager so much. Times are tough, but we are embracing the positives…
What are you enjoying the most?
Swimming with my wife and kids and making an effort to be healthier in these challenging days.
What are your hopes for the future?
For Ibiza to return to the open paradise enjoyed by all with Government incentives and lower costs of living as result of COVID19. Hopefully something good will come out of all this.
What will you take away from this unique summer on the island?
A suntan, new recipes and the knowledge that there is a limit to how much time you can spend with your loved ones!!!
If you need any help planning an Ibiza or Formentera event, then at Cardamom Events, it's business as usual!