Cardamom lastminute.com EventA Night To Remember!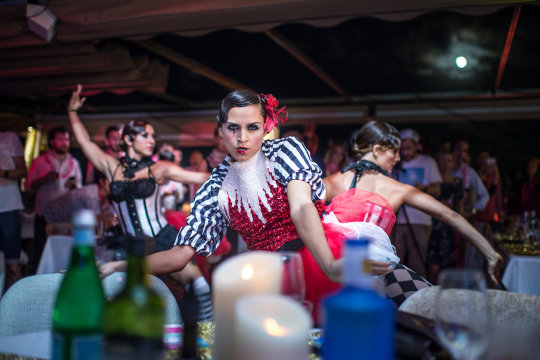 The summer of 2017 was a particularly fantastic one for Cardamom Events. And to cap it all off, on the 3rd and 4th of October, we threw a huge 2-day corporate event for the guys at lastminute.com.
The brief behind the event was team-building, recognition of hard work and to combine this with a motivation and awards ceremony for the many sectors and countries that fall under the lastminute.com umbrella.
Following a day of games and team-building on the gorgeous beach at Cala Pada, we transported our guests to the moonlit open air of Nassau Tanit at the end of Playa d'en Bossa beach, where they were greeted by acrobats on stilts on the beach and extravagant circus performances.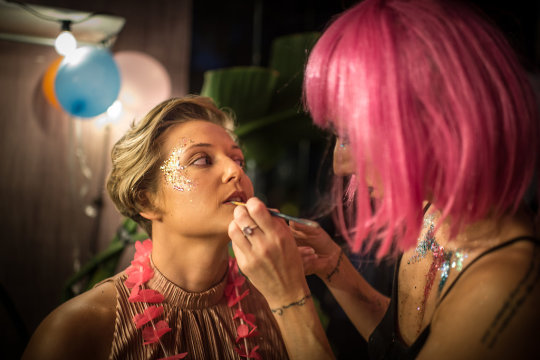 The Dazzle Dolls were on hand to embellish the guests as a girl wearing a huge python moved through the crowds and a glamorous contortionist wowed the crowds in a huge martini glass on the white sand.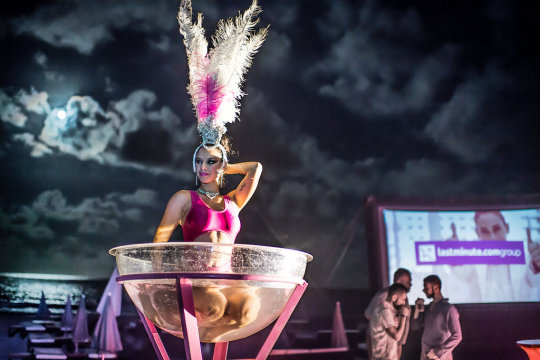 Drinks flowed aplenty as the guests feasted on mini quiches of goats cheese & semi-dried tomato, langoustine and sea bass green Thai curry with jasmine rice & nuts, Indian chicken with spiced yoghurt marinade and mini cheesecakes.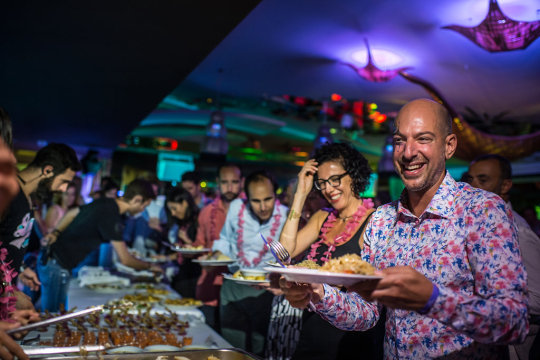 The lights then dimmed and the headliners for the evening took to the stage. Cue a show-stopping 90-minute performance from the spectacular Ibiza House Orchestra, who mesmerised the venue with their stunningly talented 14-piece band!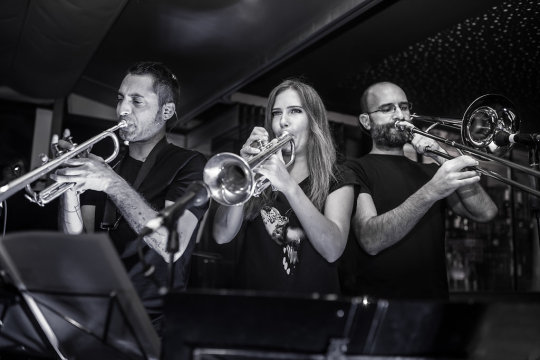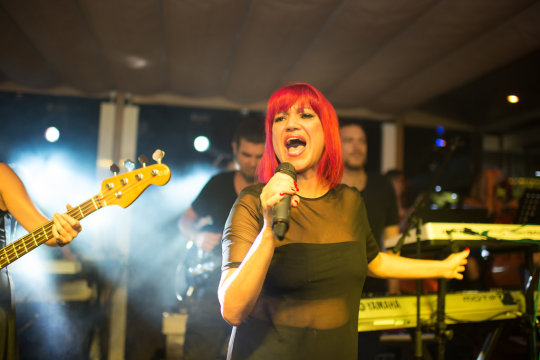 Performing Ibiza house classic after classic to an enchanted and up-for-it audience, the crowd were left spellbound and like putty in their hands. The flawlessly accomplished show was electrifying and left the enthusiastic crowd begging for more. Songs ranged from Basement Jaxx's Good Luck to C& C Music Factory's Gonna Make You Sweat, with Blaze and Barbara Tucker's Precious Love as a hands-in-the-air encore!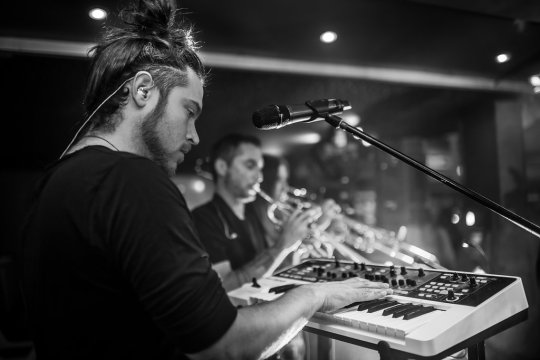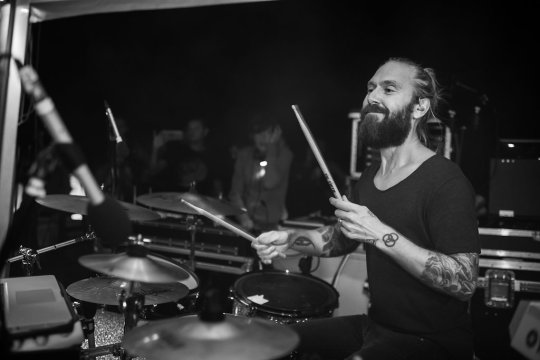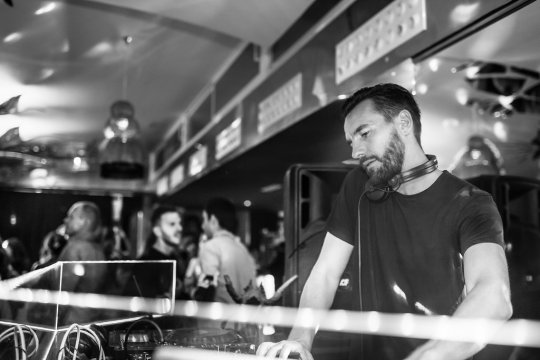 The dancing continued late into the night with DJ Juan Corbi leading the charge, until the exhausted, yet happy party people retreated to their hotel just across the road.
A huge thanks must go to our team who worked tirelessly to create this magical 2 day event which ran seamlessly and gave the lastminute.com team the recognition for their hard work that they deserved…
Credits:
– Cardamom Events "A" Team
– Orphée Tehranchian – Orphée Creative Photography
– Antonio from Buena Vista Videography
– Maru & Team from Kristal Shows
– Backroom Productions & The Shop Ibiza
– Global Star Events Team
– Cintia & Team from Nassau Tanit
– The Dazzle Dolls Party Embellishment