A Special 16th Birthday Celebration At Home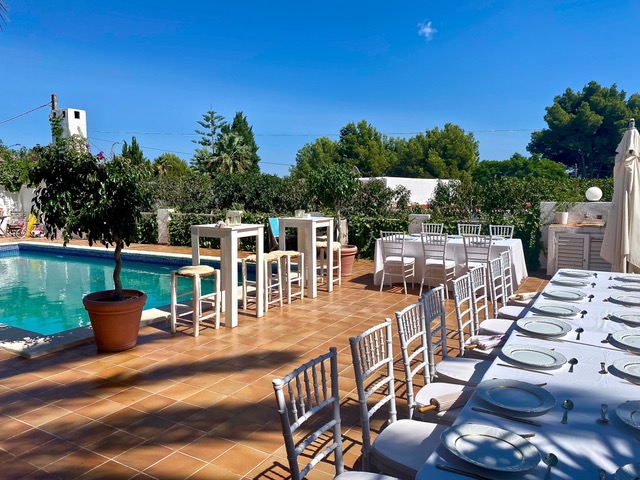 In our previous blog, we shared the experience of a wonderful day at CbbC Marina Santa Eulalia celebrating Connor's 16th birthday with his Godparents.
However, the festivities didn't stop there! We also threw him an intimate gathering at home with an alfresco lunch by the pool. Ibiza weather did not disappoint!
Due to restrictions, we kept numbers to 10 guests which was just perfect!
We dined on all of Connor's favourite foods – Bao buns by the lovely Camalic Food Truck guys, Sushi, Connor's godfathers made a few treats to add to the food of love, Garden fig & goats cheese tartlets! Daddy made of course his Cardamom Club specials, Andra Chicken, Samosas & Mummy´s Bhajis.
Connor put together the music with some awesome 60s, 70s and 80s playlists.
It really was the perfect day, and proof that regulations need not get in the way of a celebration!
It was so easy to organise a special treat in the comfort of our home, with all the wonderful Ibiza family that have been a big part of Connors life!