Birthday Treats at CBBC Marina Santa Eulalia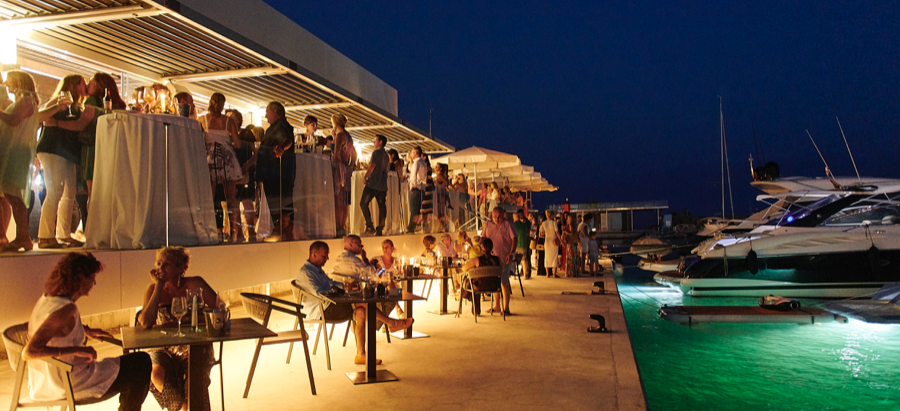 It's been a very different year at Cardamom HQ, but we have embraced the quieter summer by having lots of quality family time and by discovering and hanging out at some of the wonderful spots that Ibiza has to offer. We don't usually get the chance!
This year, our baby boy Connor turned 16. How did that happen?! As per every year, Connor's Godparents came over from the UK (before quarantine regulations came in!), and spoiled him rotten. This year we went to the wonderful CBBC Marina Santa Eulalia.
We dined on delicious seafood paella, ceviche, local vegetables simply roasted, all washed down with a divine bottle (or two!) of Pagos de los Capellanes Tinto Reserva. Exquisite!
The day was spent eating, boating and partaking in water sports.

Although business has been a bit slower this year for the team at CBBC, they are coping really well with the new restrictions. It felt incredibly safe with social distancing and masks.
Enjoying the restaurants, cafes, white sandy beaches and glorious Ibiza weather has been a once in a lifetime opportunity for us and we have lapped it up!
We know the hard work will start again in the near future, so we are taking a moment to appreciate the beauty of this magical island we call home.
Our batteries will be fully charged and we are so excited to get back to work soon!
But in the meantime we got to enjoy a perfect day with amazing company, views, wine and food.
HAPPY BIRTHDAY CONNOR!