The beauty of canapes
Canapés. Usually used as part of an event opening, good canapés play a large factor in an event kicking off well. From supporting the events theme or concept, to being an aspect of focus for guests who need a conversation starter, to keeping hungry stomachs at bay ahead of the main food service, canapés really are an important factor to consider. In Ibiza, many opt for Spanish themed canapés, which really set the scene for an event. Here is our perfect recommendation of event canapés for this summer, from our event menu:
CARDAMOM RECOMMENDED CANAPES SUMMER 2016
Traditional andalusian gazpacho
Grilled mediterranean chicken brochettes, marinated in paprika & garlic
Grilled king prawns with lemon & chilli (below image)
Spanish tortilla & piquillo pepper brochette
Brochette of sun dried tomato, baby mozzarella, basil & olives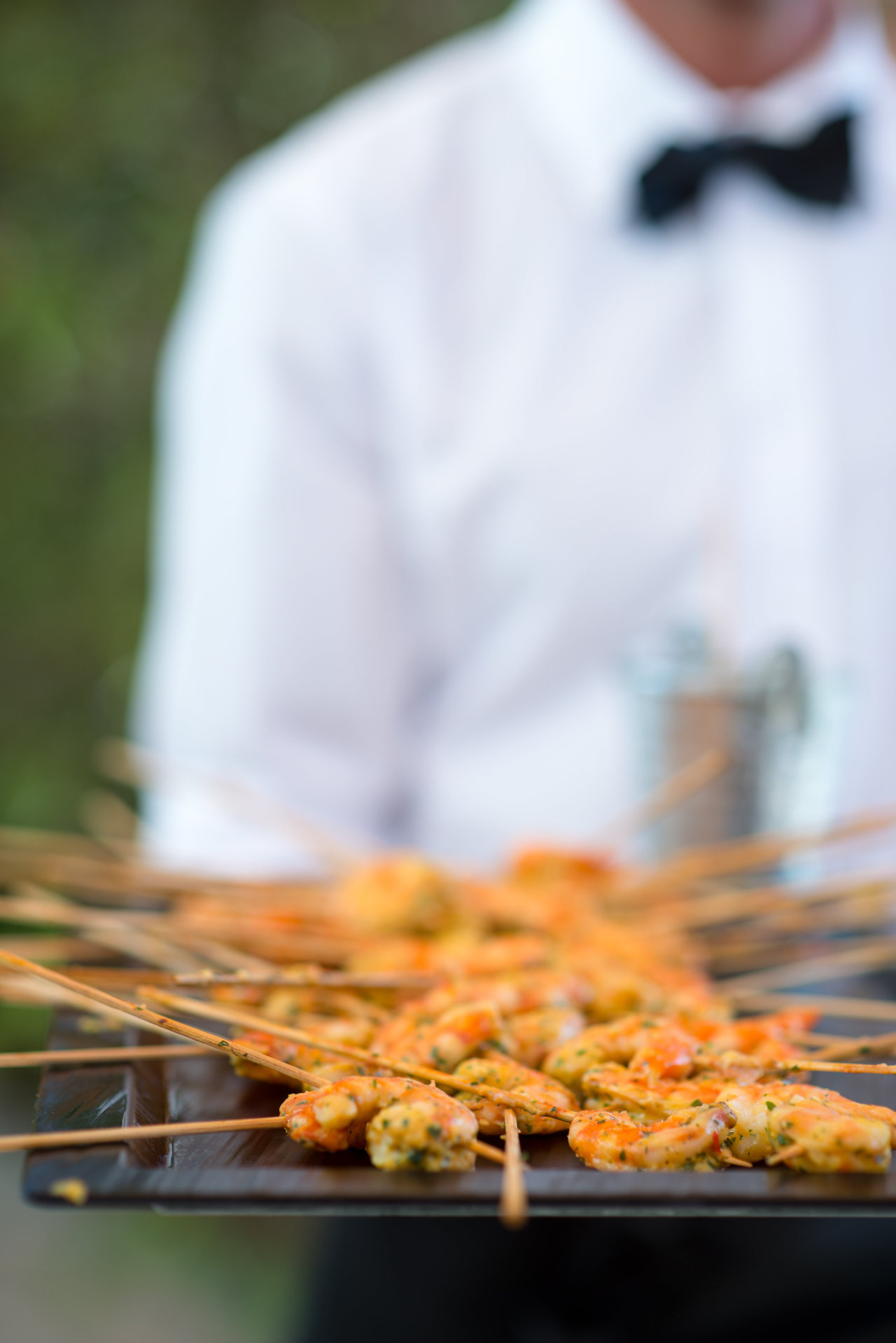 < Image by Gypsy Westwood >
Canape information:
50 guests
5 canapé types
Approx 1.5 canapé type per person
1.5 hrs
Mix of hot/cold
All canapés labelled with allergy information
Recommended drinks: Cava sangria Or cucumber and mint water
Contact us today to view our menus and discuss what we can create for your canapés. info@cardamomevents.com. www.cardamomevents.com.