Enchant your guests with a unique trio of magical singing sirens…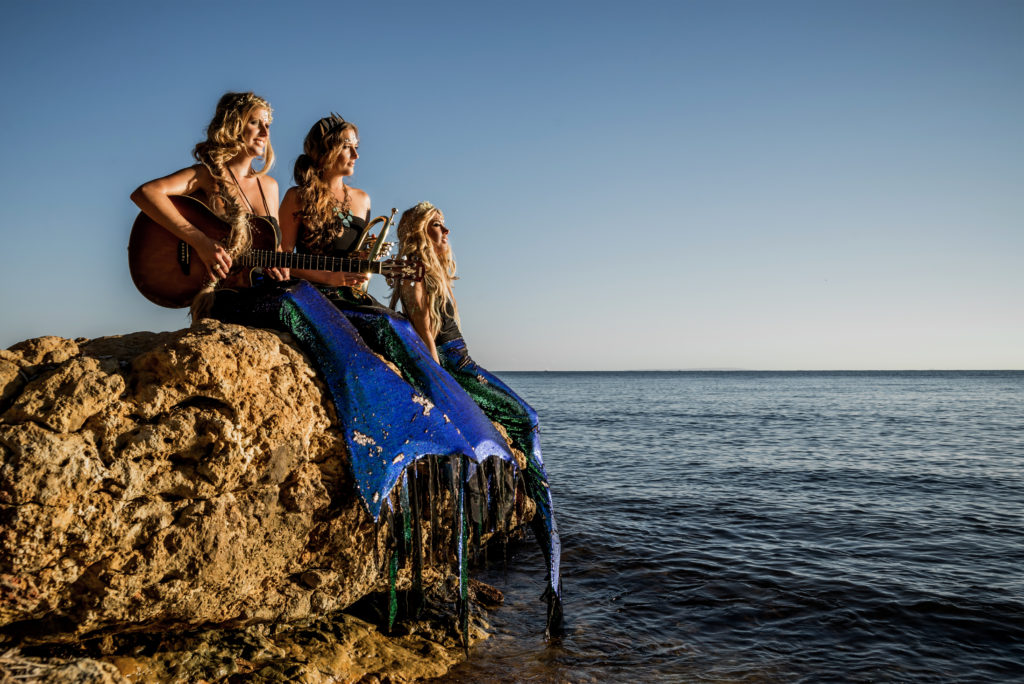 Here at Cardamom Events, we are constantly in search of spectacular and unusual experiences to enhance your special occasions.
So you can imagine how thrilled we were when the Musical Mermaids came along with their wonderfully sublime offering – three beautiful sirenas right out of a fairytale, performing acoustic songs in costumes straight out of the sea.
In Greek mythology, mermaids were said to lure sailors with their enchanting music and singing voices. Similarly Musical Mermaids will create
magical moments that will be etched into your memory forever with their spellbinding performance.
The Musical Mermaids are able to perform in an acoustic style or with a DJ/backing tracks. Solo, duo and trio options are available and a variety of musical tastes and vibes catered for.
Check out their mesmerising of rendition of Toxic right here…
The Musical Mermaids can be booked directly through Cardamom Events Ibiza.
You can follow them on Instagram right here!