THE ULTIMATE OUTDOOR CINEMA EXPERIENCE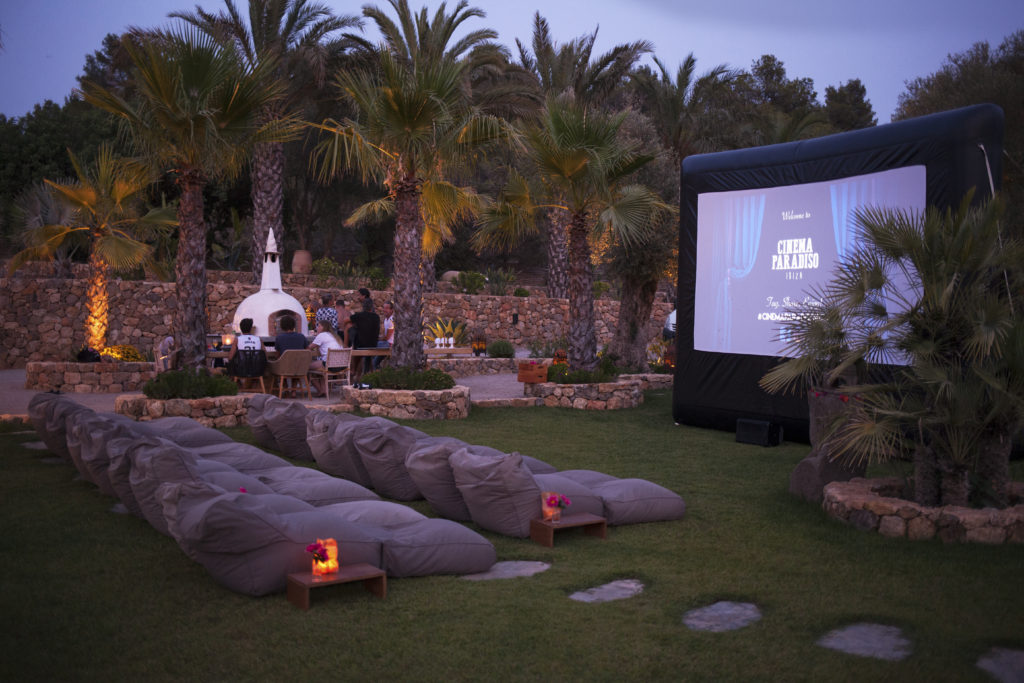 Here at Cardamom Events Ibiza, we take pride in showcasing the innovative ways in which you can entertain your guests on a special occasion here in Ibiza.
May we introduce Cinema Paradiso – The Ultimate Outdoor Cinema Experience!
Getting together with friends and family to watch a movie is such a treat, and even more so if you can do it with the Ibiza sky as a backdrop!
Private Cinema screenings are their forte. All you have to do is let us know what you want to watch and when, and we will work with the team to bring the experience to you!
The Private Cinema can be set up anywhere you like, be it poolside, on the lawn or even the roof terrace, provided there is an available power outlet.
They will provide comfy bean bags, blankets, side tables with dimmed lighting and even cinema style popcorn!
Imagine having a private showing for your guests the night after a big wedding reception, or for a team building session at a corporate event? Or how about to entertain kids or teens whilst the adults party in to the night?
What better way to bring people together, underneath a carpet of Ibiza stars? Cinema Paradiso have got it covered…